TKVT0201ARTIC450BART
450 BS DRYSUIT
Producto fuera de stock. Consultar en los próximos: días de entrega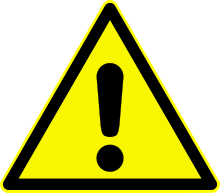 CUSTOM-MADE DRYSUIT
Download from the MANUALS section, the PDF with the measurement template to be filled in.
Once the order has been placed, please send the template with your measurements by e-mail to internet@cascoantiguo.com.

Description:

Artic trilaminate dry suit made from the finest materials: Trilaminate Ferguson 410 / 450g Polyester / Butyl / Polyester Cordura Reinforcements X-treme by 1000 dt Terrace
.
Features:


Court T, Telescopic torso, front zipper.
X-treme Protection front to biceps (op. Forearm)
Protection X-treme knees (op. Culera, Twins)
Metallic Front Zipper BDM 08 / RS
Nylon zipper Protection
2 large bellows pockets with Velcro (op. Pockets EX)
Over-neck neoprene straps Interior, lumbar Ceñidor
Clutches latex (op. Neoprene, QCS Oval Exchangeable If tech)
Neck latex (op. Neoprene Neck Tite Exchangeable If tech)
3 mm neoprene sock sole Supratex (op. Bota Hiper-sole)
Inflated rotary valve Apeks (op. If tech)
automatic drain valve Apeks low profile (op. If tech)
Taped seams inside with polymers

Included with Suit:


Independent double lined 5mm neoprene hood
Carrying
Colors to choose from for the upper reinforcement X-treme: Black, Red, Blue, Granite or Black / Grey
Optional:


Protections click:
    - culera x-treme ideal for strengthening the buttocks part of
     - x-treme Protection Twins
     - Full Superior protection X-treme in arm, ideal for protecting elbows reinforcement
     - Croch protection in the crotch avoiding possible friction
Sleeves and neck click:
     - 3 mm neoprene neck
     - 3mm neoprene cuffs
     - interchangeable Neck NECK TITE If tech
& Nbsp; & Nbsp; & Nbsp; - Interchangeable Grips QCS OVAL If tech
Shoes:
     - Boots Hipersole
Pockets:
      -

Pocket EX

- This pocket brings four distinct compartments for demanding divers. The interior has two compartments, one of them smaller, designed for notebook. The main pocket has a volume of 3 liter bellows system, designed to store all the necessary equipment such as: mask, reels, buoys, cutting instrument, etc. Also the flap includes a compartment for storing small accessories such as directional markers, cokies, etc ... without opening the pocket. All material can be fixed with the two bungiees caravineros available.

      -

Pocket CR

- The description of this pocket is the same as the pocket EX, the only difference is that in the bellows carries a rack and should take empty is as compressed as possible to the suit.