TKRB0101EVOAPD
INSPIRATION EVO REBREATHER
Producto fuera de stock. Consultar en los próximos: días de entrega
Description:

The Inspiration EVO is compact, light and easy to dive with. It features a 2kg scrubber and 2 litre cylinders. All AP rebreathers, including the EVO, can be dived to technical depths with the appropriate planning for diluent gas mix and off-board bailout. The Inspiration EVO is ideally suited to the travelling diving or underwater photographer who prefers a more streamlined ccr. The EVO is also ideal for the smaller framed diver


Cylinder Size – 2 x 2 litres
Ready-to-dive weight – 24.5kg

The Inspiration EVO is supplied complete with:


The AP Vision dual oxygen controller package with wrist-mounted handset and Head-Up Display (HUD)
Choice of Counterlungs – Over-the-Shoulder or Back Mounted
Cylinders, Hoses, First Stages and Case parts
ontents Guages, Audible Alarm and Manual Inflators
Integrated Weight Harness with thru-the-leg straps
16kg Buoyancy Control Wing with Auto Air - OC bailout valve
PC Download & Logviewer Software

Customise-Your-Unit

All AP rebreathers are ready-to-dive with the above standard features but you can go further and spec your own unit – with multiple options and upgrades - to suit your personal preference and dive goals.

Software Upgrade Options


All AP rebreathers come with Dive Timer as standard. Upgrade to integrated Deco software – Nitrox or Trimix
AP Divestore with AP Projection Diveplanner software

Hardware Options and Upgrades


ADV – Auto Diluent Valve (with or without a Flowstop isolator)
Scrubber Life Monitor – Tempstick
OCB – Open Circuit Bailout Mouthpiece
Over-the-Shoulder or Back Mounted Counterlungs
0.4 litre emergency mini-cylinder
Latest posts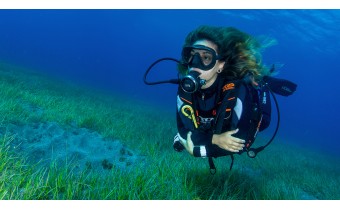 To enjoy your dive with complete safety and comfort, you need to practice...
Read More
View Blog