CREACA102027
CLIO FIN 27/29
Producto fuera de stock. Consultar en los próximos: días de entrega
Description:
Specific model for snorkeling or underwater tourism and swimming pool. It's a super commercial fin that combines high range design and materials adapted to "amateur" use.
It's extremely light and can be used even by kids, because it has Cressi-Sub guarantee in terms of construction quality and materials, having the same guarantee regarding duration of the most technical models. Its extremely interesting price, attractive design and finishes level have made it to be one of the most sold fins of low-medium level.
Blade: made in polyurethane. The recovering of the blade is unalterable with the pass of time, even using it intensively. Great power with little effort. Excellent water channeling. No tendency to sliding. Inclined regarding the axis of the leg to reduce cramps possibility. High flexibility for an easy use.
Design: the fiber of the blade is extended under the foot pocket almost to the heel to avoid flexions of the foot that may cause cramps.
Foot pocket: wide and extremely flexible but with reinforcement in the foot opening for a perfect subjection and with reinforcement flap in the posterior part, the most damaged part because of stress. Its high quality composition, distinguish it from the other similar fins because of its inalterability before external agents, especially significant to use it in swimming pools, with long sun exposure and in salt water.
Latest posts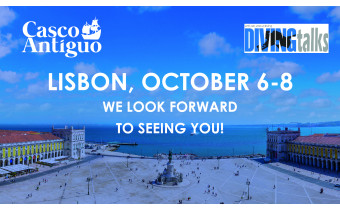 The International Diving Congress, Diving Talks, will be held from October 6th to...
Read More
View Blog