CREBFE359200
COMANCHE RAIL SPEARGUN 90
Producto fuera de stock. Consultar en los próximos: días de entrega
Description:
Comanche has been the world champion spear gun in 1988, 1992 and 2004, and it's still a fantastic, reliable and precise spear gun. It has been especially valued by competition fishers that expect it to be always of great functioning, to have no problems and a minimum sophistication level.
HEAD
This head, with proverbial ergonomics, is very versatile for all kinds of fishing and shot in any position. Quick and soft hook of the rod with cassette mechanism, hard and reliable that admits any kind of rod with a great tolerance to different heights, finishes and mechanisms. Very integrated, discreet and effective retractile cable holder on the angle between the trigger guard and the beginning of the tube's basis. Handle in anti-sliding grey-silver thermoplastic rubber for a good relationship discretion / background visibility. Burden support, bayonet reel fixation system, 4 different rope grips.
TUBE
Especially rigid anticorodal aluminum tube of ø28mm with circle section, a solution that offers a good compromise between non-deforming, low productive cost and movement facility in all directions under water. So, it's a really handy, agile and polyvalent spear gun.
HEADBOARD
Compact, minimalist and hydrodynamic. The hook of the rubbers is in axis with the tube to make traction perfectly in axis. The visibility offered by the headboard is excellent and the aiming maneuver is precise, quick and intuitive. Stainless steel guide for the rope or nylon integrated in the headboard.
RUBBERS
Rubbers of optimal quality in pure black latex with 16mm diameter and articulated howitzer. They can be replaced by the most powerful S45 of 18mm or also in the largest versions with G20 of 20mm diameter.
HOWITZER
Articulated French howitzer. It's considered to be the safest howitzer with the easiest hook due to its angled design of the platen profile. Rods of Ø4mm hardened stainless steel AISI 304 with blocking system through ring and auto blocking nut. Great quality Delrin bushings with calculated screw to make a comfortable screwing and unscrewing with the fingers and without using tools.
ROD
Tempered steel rod 16 4 PH of 6mm diameter. Dark finish.
Latest posts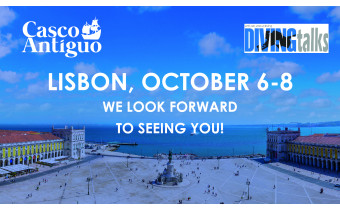 The International Diving Congress, Diving Talks, will be held from October 6th to...
Read More
View Blog