CREBSJ530031
FROGMAN 24000 TORCH
Reduced price
Save 15.11%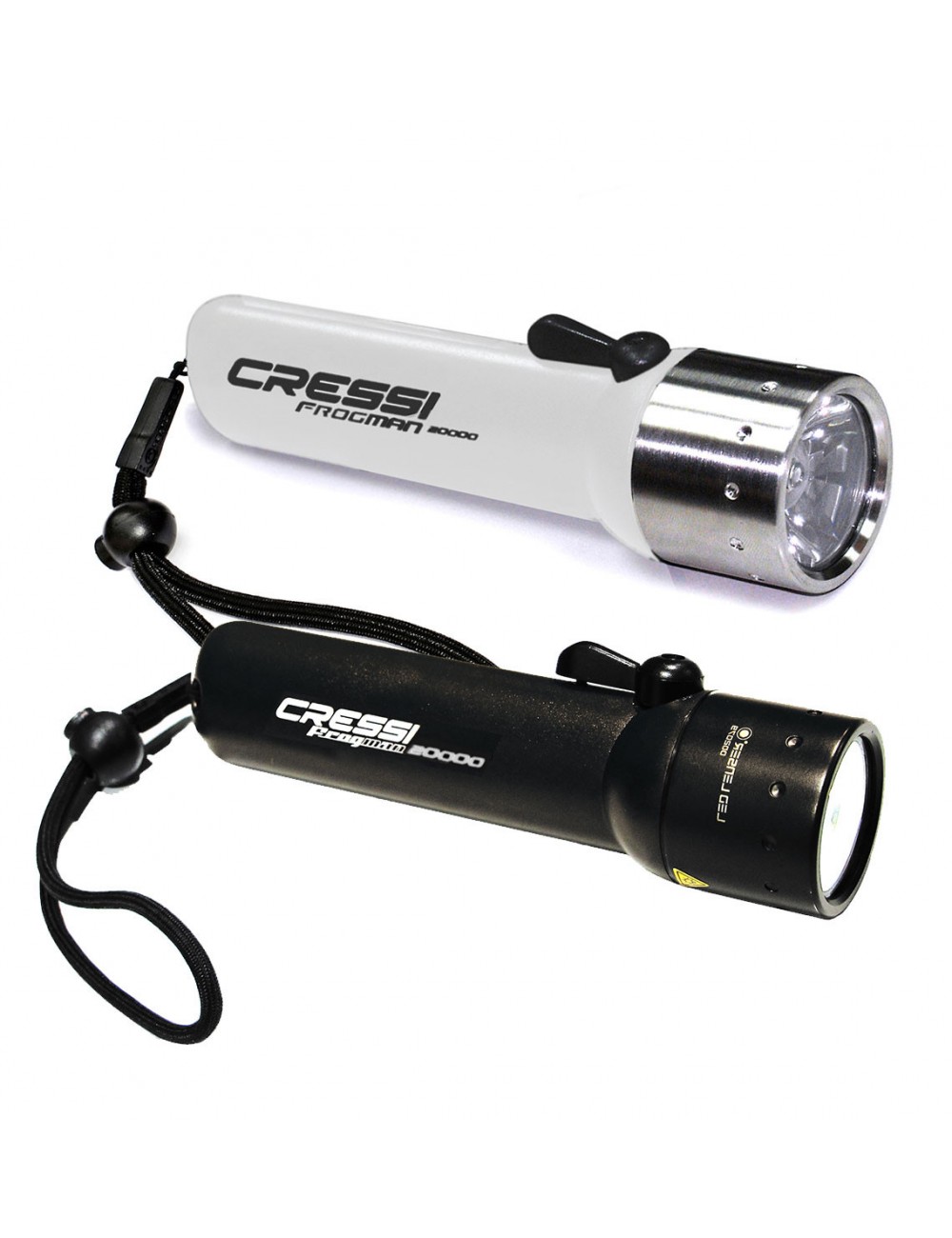 Description:

This successful model has built a reputation for its excellent performance-size-reliability. Its technology enables its performance in an amazing way during its prolonged autonomy. Its size and type of beam make it very versatile for diving (even as main light source at night), underwater fishing or marine use in general. The combination of nylon reinforced with stainless steel head and the aesthetically stands for quality manufacturing radically from other similar products.

Caracteristics:


Create Led 6000 ° Kelvin. The color temperature is calibrated to stay in a neutral white tone avoiding the tendency of much of lanterns led toranges tend to cold blue that distort the actual color of the seabed and scare away the fish.
br>
Reinforced nylon body and head stainless steel AISI316.
Parabola reflective ultra concentrate (6th) with Advanced Focus System (patent Led Lenser) the fail of the luminous flux emitted by the LED beam optimally.
Luminous flux of 300 lumens origin.
Cash Flow light Lux (1m): 26000 Lux
Double alternative power 17000 - 3000 LUX at every turn switch *, very useful to save battery power in case of prolonged use.
Fall of luminous flux in 1 hour continuous 30%
Continuous Autonomy 3 hours and 15 hours discontinuously.
Interruptor magnético giratorio con imanes aislados del medio marino mediante electrosoldado de las dos piezas plásticas.
Rotary switch with isolated magnetic magnets electrosoldado marine environment through the two plastic parts.
Semi-elastic strap attachment tanca wrist lock and security union by cinch calibrated to 20 kg breaking strain.160 mm long and 220 g weight.
Producto fuera de stock. Consultar en los próximos: días de entrega
Data sheet
LIGHTING

SECONDARY

LIGHTING

LINTERNA DE MANO

LIGHTING

SPEARFISHING

FEATURES

PILAS

LUMENS

Menor que 500
Specific References
ean13

8435266968610