CREEFZ400046
SCARLET PURE BAND 15 MM (3M)
Producto fuera de stock. Consultar en los próximos: días de entrega
Data sheet
SPARE PARTS & ACCESORIES

SPEARGUNS

MORE ACCESORIES

SPEARFISHING BANDS

BLACK FRIDIVE

SPEARFISHING
0Description:

Exclusive Cressi-Sub Rubberband Ø15mm. Maroon color.

The name PURE identifies a number of rubberbands that meet the requirements to be assembled quickly. Its composition is slightly less elastic than traditional solid versions and the diameter is composed of three different compounds:


Composite black, reinforced inner cannula with a higher density (shore 45º) to maximize pressure resistance of the ball against the inner walls of the rubberband.
Main body made in pure latex without any additive (shore 38º).
Tinted outer layer to identify model and protect the latex body against UV rays, salt, and, the ozone.

The basic composition is pure latex from Malaysia with no "load" or mixture of impurities in the composition except the dye in the outer area and the necessary inter products to provide them with suitable hardness zones and make them highly resistant to action of UV rays, salt, and the ozone.

All Cressi rubberbands are vulcanized without accelerating the natural processes for maximum spring action.

The inner diameter is a minimum diameter (1.5 mm) and perfectly centered is another of its traditional characteristics.

The pure composition makes the rubberbands have an outstanding elasticity which results in a very homogeneous rod, thereby increasing the range of the shot and the momentum and penetration capacity, with a reduced load compared to other rubberbands of lower performance. Its precisely this elasticity that easily enables the use of short lengths (depending of course on the tastes and capabilities fisherman), and increasing travel push of the rubber onto the rod, a factor which places it in clear advantage over larger diameter bands and/or hardness.

Cressi rubberbands are used by the most prestigious international manufacturers of handmade spearguns because of their quality and performance.

3 mm supply coils presented in blister bag.
Latest posts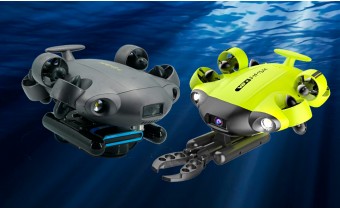 Casco Antiguo wants to announce in this...
Read More
View Blog