SBMP150002ANBP
SUPERINTENDET LOG BOOK ANEBP
Producto fuera de stock. Consultar en los próximos: días de entrega
Data sheet
MORE ACCESORIES

LOGBOOK

SUBACQUA

ACCESSORIES & SPARE PARTS
Descripción:

Dive log book for superintendent - team leader, recognized by the National Association of Professional Diving Companies ANEBP.


Required for the underwater professionals jobs Industry.
Recognized by the National Association of Commercial Diving Industries ANEBP
Includes eight diferent parts:
  - Part 1: Personal Data
  - Part 2: Explanatory notes
  - Part 3: Certificate of Physical Fitness
  - Part 4: Qualifications / Certificates
  - Part 5: Courses Received
  - Part 6: Competency Evaluation
  - Part 7: Registration Supervision (200)
  - Part 8: Cumulative supervisory experience
Format Book with rigid fronts
Latest posts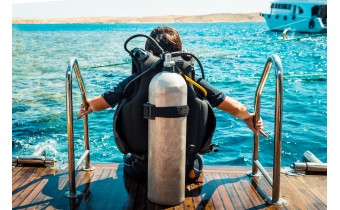 Discovering the treasures that the underwater depth hides and being able to observe...
Read More
View Blog