SBTR11335
DRY SUIT EXHAUST VALVE
Producto fuera de stock. Consultar en los próximos: días de entrega
Description:

This exhaust valvehave a high efficiency, it is suitable in all the areas of diving, both sporting and technical. Like all exhaust valves Si Tech, this model is extremely sensitive to variations in pressure and provides the diver an excellent buoyancy control.

The upper cover design makes it ideal for use in conjunction with heavy duty gloves and still evacuate a good amount of air during ascent.

All exhaust valves Si Tech are built with safety features that ensure that there are not escapes accidentally while the diver are on the surface.

The construction of the inner lid of the filter, makes this valve suitable for use with any type of undergarment for dry suit.

Features:


High airflow
Ratcheting
Washer antirubbing
PRODUCT ACCESSORIES

Latest posts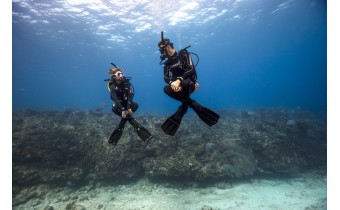 If you want to explore the mysteries of the underwater world and get your PADI...
Read More
View Blog