SBMP150001ANBP
COMMERCIAL DIVER LOG BOOK ANEBP
Producto fuera de stock. Consultar en los próximos: días de entrega
Description:

Dive log book for commercial divers, recognized by the National Association of Professional Diving Companies ANEBP.


Required for the underwater professionals jobs Industry.
Recognized by the National Association of Commercial Diving Industries ANEBP
Includes eight diferent parts:
  - Part 1: Personal Data
  - Part 2: Medical Certificates / Notes
  - Part 3: Qualifications / Certificates
  - Part 4: Courses Received
  - Part 5: Assessment of Competencies
  - Part 6: Registration dives (200)
  - Part 7: Disease Registry Decompression / Injuries
  - Part 8: Dive Experience Accumulated
Format Book with rigid fronts
Latest posts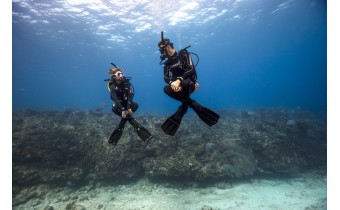 If you want to explore the mysteries of the underwater world and get your PADI...
Read More
View Blog