CREEKS770040
LEONARDO COMPUTER BLACK/PINK
Producto fuera de stock. Consultar en los próximos: días de entrega
Description:

Leonardo is the first dive computer designed and built entirely by Cressi

An elegant expression of simple, functional design, the Leonardo is a must-have for divers entering the sport and those who "just want to dive."

Gauge modes the first time a diver picks the computer up, and an edge-to-edge, high-definition screen gives large numerical displays in a computer that is still compact and travel-friendly.

The clearly visible battery life indicator and distinct audible alarms deliver critical information as well as peace-of-mind during the dive.

The Leonardo can also be fully re-set after each use, making it an excellent choice for rental departments.

Features:


Air, Nitrox and Gauge modes
FO2 adjustable between 21% and 50%
PO2 adjustable between 1.2 bar and 1.6 bar
CNS oxygen toxicity graphic indicator
Single button interface (short push changes function, longer push selects functions)
Three levels of user-adjustable conservatism
User-selectable Deep Stop function
Modified Haldne and Wienke algorithm
Tissues: 9 with saturation hemi-phases between 2.5 and 480 minutes
Ascent rate alarm (10 m per minute)
Log book for 60 dives/75 hours of information with 20-second sampling rate
Distinct, easy-to-hear audible alarms
Adjustable unit of measure: English or Metric
Built-in calendar and clock.
The instrument may be fully reset, in case of renting.
Latest posts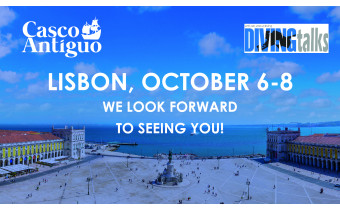 The International Diving Congress, Diving Talks, will be held from October 6th to...
Read More
View Blog