FTWFWFH05
SMART HOUSING PRO WFH05
Producto fuera de stock. Consultar en los próximos: días de entrega
Description:
Smart Housing Pro version WFH05, so you can use your smartphone as a camera, video camera and have the data of the water temperature and the depth of the dive.
Weefine Smart Housing with new internal dimensions of 167mm x 78mm x 9.5 mm.
If your terminal fits into the housing, it will be 100% compatible.
Top compatible models:
iPhone 8/ Plus, X, XS Max, 11 and 11 Pro, 12 and 12 Pro.
Samsung S8, S8 Plus, S9, S9+, S10 S10+, Note 10 and S21 Ultra
Huawei P20, P20 Pro, P30, P30 Pro
Xiaomi Mi 9 Lite
Models NOT supported:
iPhone 12 Pro Max
Samsung: Note 10+, S20FE
Huawei Mate 20 Pro
Xiaomi Mi A2, Redmi 8A, 9, Redmi Note 8 Pro, Mi Note 10
The Weefine SmartHousing App allows you to operate with Photography, Video, shows you the dive time, water temperature, compass.... all thanks to Bluetooth technology, just make sure to turn on the housing and activate the App on your smartphone/ iOS.
New technology able to inform you visually when the watertightness is suitable for diving so that the risk of flooding is eliminated and dives with your phone will always be safe.
You will need to have our SmartHousing App installed on your phone to be able to access all the functions we have prepared for you.
Page to download SmartHousing for iPhone: https://www.pgyer.com/SmartHousing
Features:
Submersible up to 80m
Visual watertightness warning system (green or red)
Free SmartHousing App for smartphones and iOS
Depth and temperature sensor
Powered by two AAA batteries
Compass function included
Compatible with smartphone and iOS
External dimensions: 213mm x 105mm x 63mm
Internal measurements: 167mm x 78mm x 9.5 mm.
Latest posts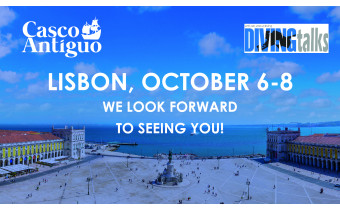 The International Diving Congress, Diving Talks, will be held from October 6th to...
Read More
View Blog