TKBS0101323019658STC
MAX ROB 32-D 8S BOOSTER NO HOSES
Producto fuera de stock. Consultar en los próximos: días de entrega
Description:

ROB 32 D - Rebreather Oxygen Booster by Maximator maximum output pressure until 300 bar (4351 psi) , double-acting.

A new Booster in the Top Class!
Even more powerful, faster and with an optimized compression ratio equipped the new ROB 32 D is the solution for user who want no compromises in the delivery performance .
The double-acting booster works almost ideal and promises a unprecedented performance in its class.

Features:


Mean delivery performance 280 Liter Minute*
Medium drive oil-free compressed air 1-10 bar (15-145 psi)
Input-Pressure min. 50 bar (725 psi) max. 300 bar (4351 psi)
Maximum output pressure 300 bar (4351 psi)
Maximum working temperature 60°C
Dimension H280mm x T145mm x B120 mm
Latest posts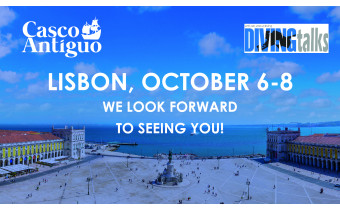 The International Diving Congress, Diving Talks, will be held from October 6th to...
Read More
View Blog