TKBS010131100769STC
BOOSTER MAX ROB 22 NO HOSES
Producto fuera de stock. Consultar en los próximos: días de entrega
Description:
The ROB series booster (Rebreather Oxygen Boosters) are designed for users who need to compress oxygen up to 300 bar pressure in an easy and effective way. The professional divers are using boosters of the ROB series to load oxygen cylinders, or to gas mixtures for technical diving, as well as some fire stations that have opted for the quality of these boosters and its compact size.
The small number of these boosters, price make them accessible to ambitious divers or small groups of divers.
As an option, this model is available with a manual handle (HL version) to recharge bottles manually.
Features
Middle flow; 180 NL / min (*) font> li>

Feeder Unit: oil-free compressed air 1-10 bar li>

Inlet Pressure: 50-280 bar li>

Output Maximum Pressure: 280 bar li>

Pressure Ratio: 1:28 li>

Stroke volume: 4.6 cc li>

High Temperature: 60 ° C li>

Weight: 3.7 kg li>

Dimensions: 200 mm x 116 mm x 116 mm li>

(*) The flow depends on the power supply unit and the inlet pressure.
Latest posts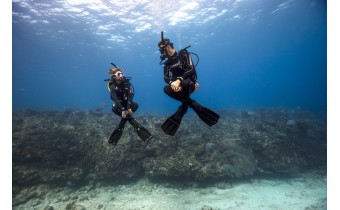 If you want to explore the mysteries of the underwater world and get your PADI...
Read More
View Blog