MA416241INT300
LOOP 15X REGULATOR
Producto fuera de stock. Consultar en los próximos: días de entrega
Data sheet
REGULATORS

REGULATOR

FIRST STAGE

DIAPHRAGM

FIRST STAGE

BALANCED

SALES

REGULATORS
Specific References
ean13

792460285058
Description:

The Mares Loop 15X Regulator is a new way of routing hoses either for single cylinder setups or for stage cylinders. The inlet hose routes up into the bottom of the 2nd stage which has a few benefits for both recreational and technical divers. Benefiting from Mares' VAD bypass tube that ensures a smooth airflow during each part of the breathing cycle.

Unlike traditional 2nd stages the hose is mounted to the underside of the mouthpiece. Your primary hose routes behind your shoulder and under either arm and then up into your mouth, reducing chances of your hose catching on anything or being damaged and makes you more streamlined.

Technical divers who use side-mounted stages can route their hose straight from their 1st stage without any odd bends or strain in the hose. The vertical orientation also makes the Loop omni-directional so you don't have to worry about which side it comes from, the 2nd stage is always upright.

Donating is also neater as there is no confusion which way up the 2nd stage is in an out of air situation. Holding the hose you know the 2nd stage is upright so you don't have to worry about flipping it over or awkward bends in the hose.

The mouthpiece is made of soft hypoallergenic silicone: limiting jaw fatigue and offering a secure fit even after very long dives. Mares developed the Superflex hose after many years of testing and research. The results achieved far surpassed the tests required by EN250. Hose is extremely light weight and exceptionally soft, guaranteeing the maximum freedom of movement and further reducing jaw fatigue. Superflex hose is 3/8" Threaded High Flow hose and comes with a comprehensive owner's manual.

Characteristics:

First Stage:


DFC port - increases airflow to the primary so fluttering is reduced.
Pre-oriented ports - angle hoses naturally where you need them
ACT valve - Advanced Coating Technology increases valve durability by 600%
Válvula ACT
Compact size - Cold Water rated and compact the 15X is at home in cold water and travelling

Second Stage:


Downstream Demand Valve
Material: Techno-Polymer
Small & Compact Design
Side Exhaust, Deflects Exhaled Breath
Compensating Openings, Prevent Free-Flow in Current
Oversized Purge Button
Vortex Assist Design (V.A.D.) System
Fluid Dynamic Deflector (FDD)
Mouthpiece: Soft Hypoallergenic Silicone
Reduced Jaw Fatigue
Latest posts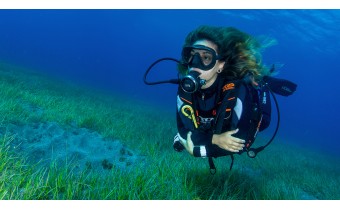 To enjoy your dive with complete safety and comfort, you need to practice...
Read More
View Blog