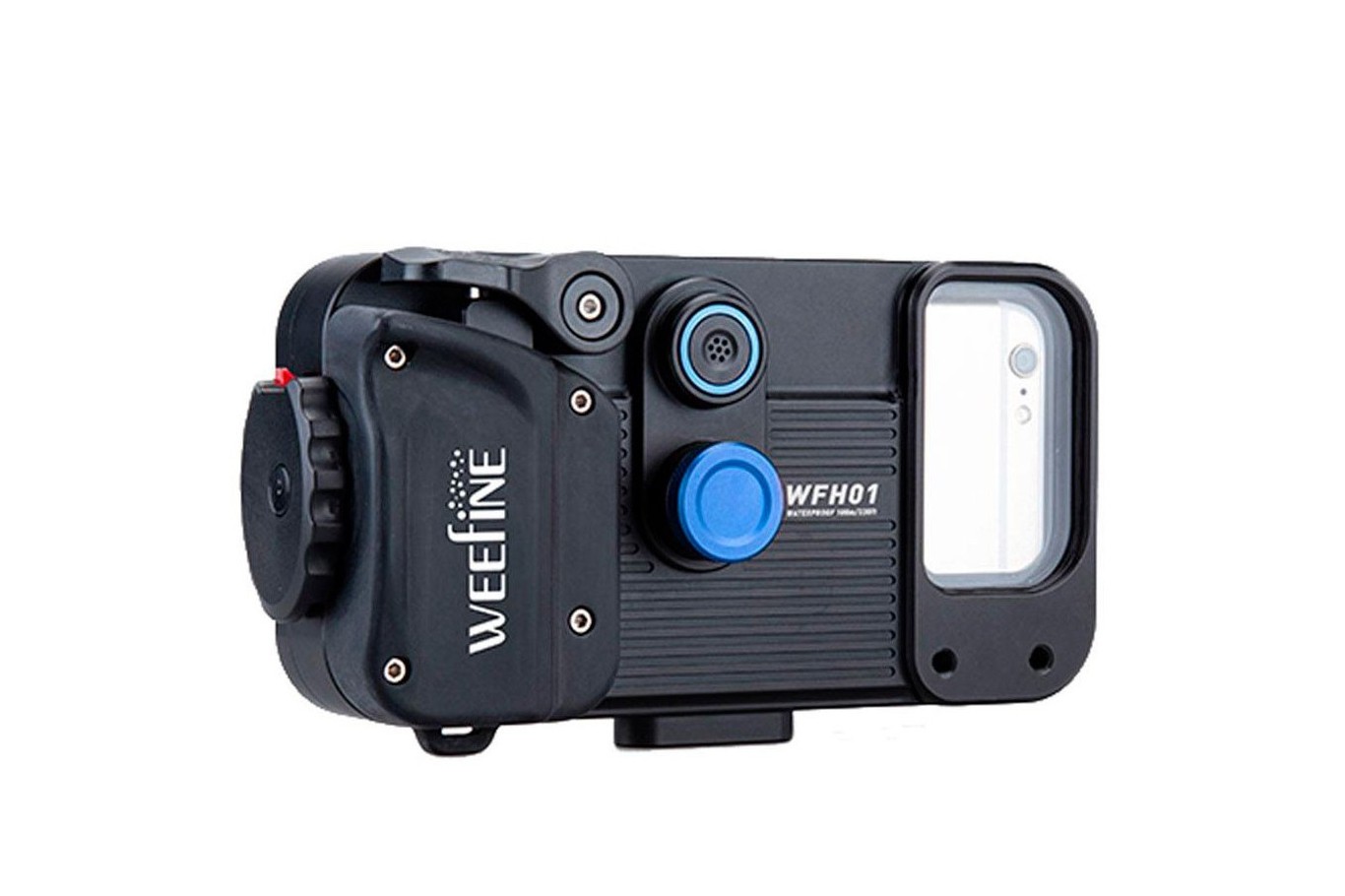 High quality smartphones
Technology is advancing by leaps and bounds. Both in terms of development and of applications. We live in a time when, every week or every month, a new better product is released.
In the photography field in general, we have been experiencing this great change for several years, from micro four thirds formats, to high-performance compact cameras, to smartphones, that offer more and more possibilities in the photography.
This also applies to underwater photography. The arrival of high-quality smartphones has opened another world of possibilities to discuss.
It is increasingly rare to see someone working with a photo camera. We are not talking about professionals who make a living out of it, such as photojournalists from the mainstream media, we mean the amateurs. Before, we all carried a compact camera in our pockets but this became increasingly rare with the arrival of mobile telephony with integrated cameras. At first, they did not work well, but today they offer a fairly acceptable quality for those who are not professionals. 
There are different models of cases that will allow us to dive into the depths of the seas with our smartphones, avoiding having to carry a photo camera plus its corresponding case. With this type of equipment we can have all in one: our telephone, which today is already an indispensable part of our lives, and we will also have the possibility of taking both photographs and underwater videos with the same terminal. 
Of course, I am not implying that cellphones are going to replace the cameras we know today, but it is a reality that smartphones have replaced all medium the models of compact cameras of medium and low performance, since having everything in one terminal makes life much easier. 
Today, there are several noteworthy case models to put our smartphone underwater, without our hearts racing in fear of practically losing our digital life if water leaks in.
Above all, we must be clear about two fundamental aspects when choosing an underwater case for our smartphone. First, if we acquire a specific case for our specific model (remember that new models are released every day), we will have a case that forces us to always work with the same model. The disadvantage is that if we want to change terminals, we must also change the case. As far as possible, always choose a "universal" case. Even if "universal" does not mean it can be used with all the models in the world, it gives us the possibility of working with different models. 
And the other issue that I think it is very important is that the case has a vacuum pump. This will ensure that the equipment is completely watertight on land, so we will be much more relaxed when working in the water. By this I do not mean that this is a miraculous solution and that we will never have any issues. We are all already aware that Murphy's law can manifest at any time. 
It is also necessary to think about the type of material used to manufacture the case (depending on the working depth), and the accessories that can be added. But, fundamentally, the two aforementioned points are key.
The advantage of universal cases, although the cost is higher than cases made of plastic polymers or resin, is that we can buy one and share the costs with a partner whose smartphone model also fits in it, making the most of our investment.
I hope it has helped you learn about the trendier underwater smartphone cases, since their results are honestly quite surprising.
If you have any doubts or queries, we will be happy to help and advise you on the ideal case for your cellphone. See you in the blue!
Héctor Álvarez Frontón