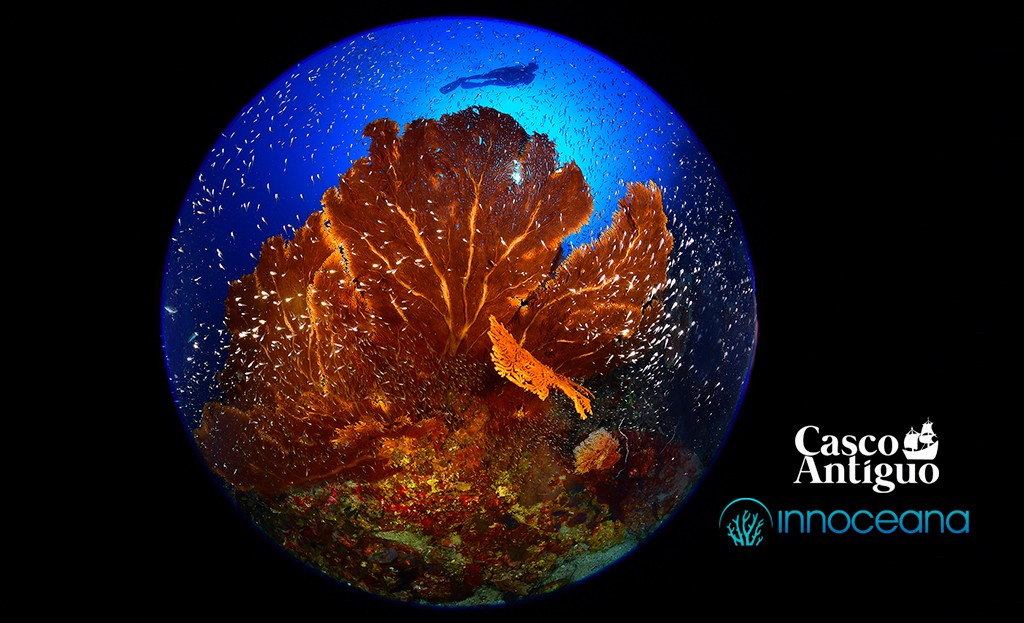 Together for the preservation of the oceans
As you know, in Casco Antiguo we are deeply concerned with the preservation of marine environments. We have organized cleanups, collaborated in different activities and promoted the importance of preserving our seas and oceans among divers. 
This time we wanted to go a step further and have signed a collaboration agreement with Innoceana, an NGO dedicated to marine preservation. We have spent years following their projects dedicated to "renaturalize" the seabeds, that is, to recover the fauna and flora they had five decades ago. 
Innoceana has several projects underway in Tenerife, Costa Rica, the South Pacific and California. Its team of engineers, biologists and environmentalists collect data, clean seabeds, conduct biodiversity studies and propose plans for seabed reconstruction and maintenance. 
We are proud to support them in their incredible work and we encourage you to learn more about them and discover the activities they carry out every year.