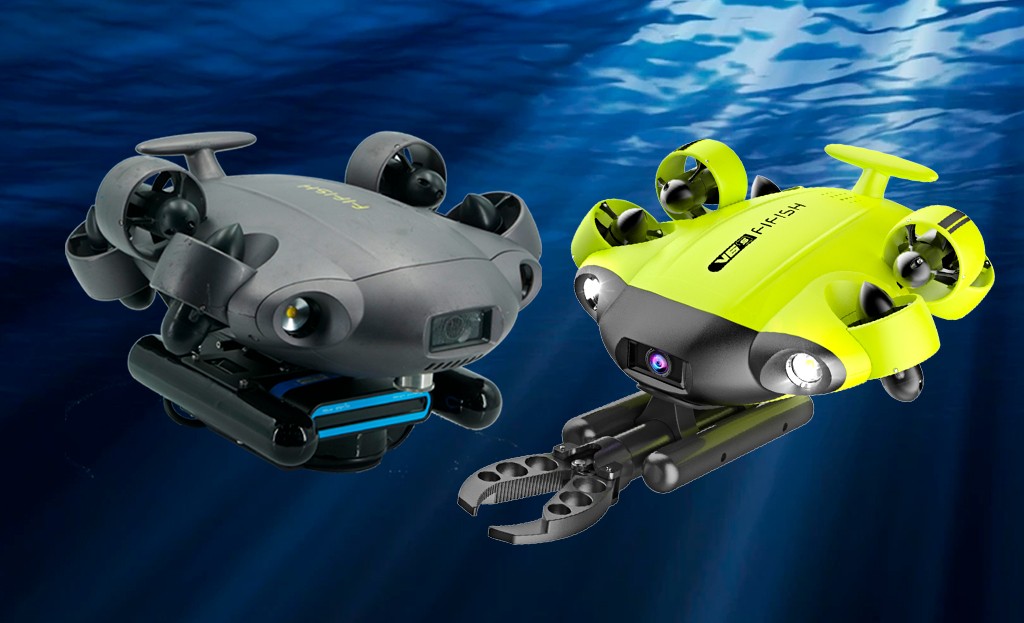 NEW FIFISH UNDERWATER DRONES
More and more drones are taking to the skies and have become a necessity for videographers.  However, the phenomenal growth this novel product has experienced has led to a new version that has nothing to do with drones actually flying over our heads.
Casco Antiguo wants to announce in this post the new ROVs (Remote Operated Vehicle) underwater FIFISH V6, so you can explore the mysteries of the seabed from the surface. 
Among its many uses are carrying out inspections of the ship without the need to dive, being able to track divers, finding new dive sites, etc. 
These robotic vehicles are controlled from the surface through an umbilical cable, and there are 3 different models to choose from to best suit your needs.
The V6 model is the first multidirectional underwater drone. With 6 power units in its engine, the V6 offers exceptional maneuverability thanks to its 6 axles. It is capable of operating at a depth of 100 m and handling all possible angles, featuring a reworked camera system optimized for underwater and low-light shooting with its powerful 4000 lumen LED lights that bring out the colors of the underwater world, plus a 166° FOV ultra-wide angle lens. In addition, the FIFSH V6's VR tracking system provides an immersive pilot experience by allowing the user to control the direction of the drone by simply moving their head.
The Expert model with 100 or 200 meter umbilical cables features handling tools for the recovery or extraction of objects or samples: a mechanical arm, a parallel gripper, an underwater excavator, a hook and an extraction net.
Related Products
QYSEA
FIFISH V6 EXPERT is a professional-class underwater robot and multi-capable tool for enhancing your underwater missions and operations. The V6 EXPERT can be equipped with an onshore power supply system that delivers optimal diving performance and operating time.