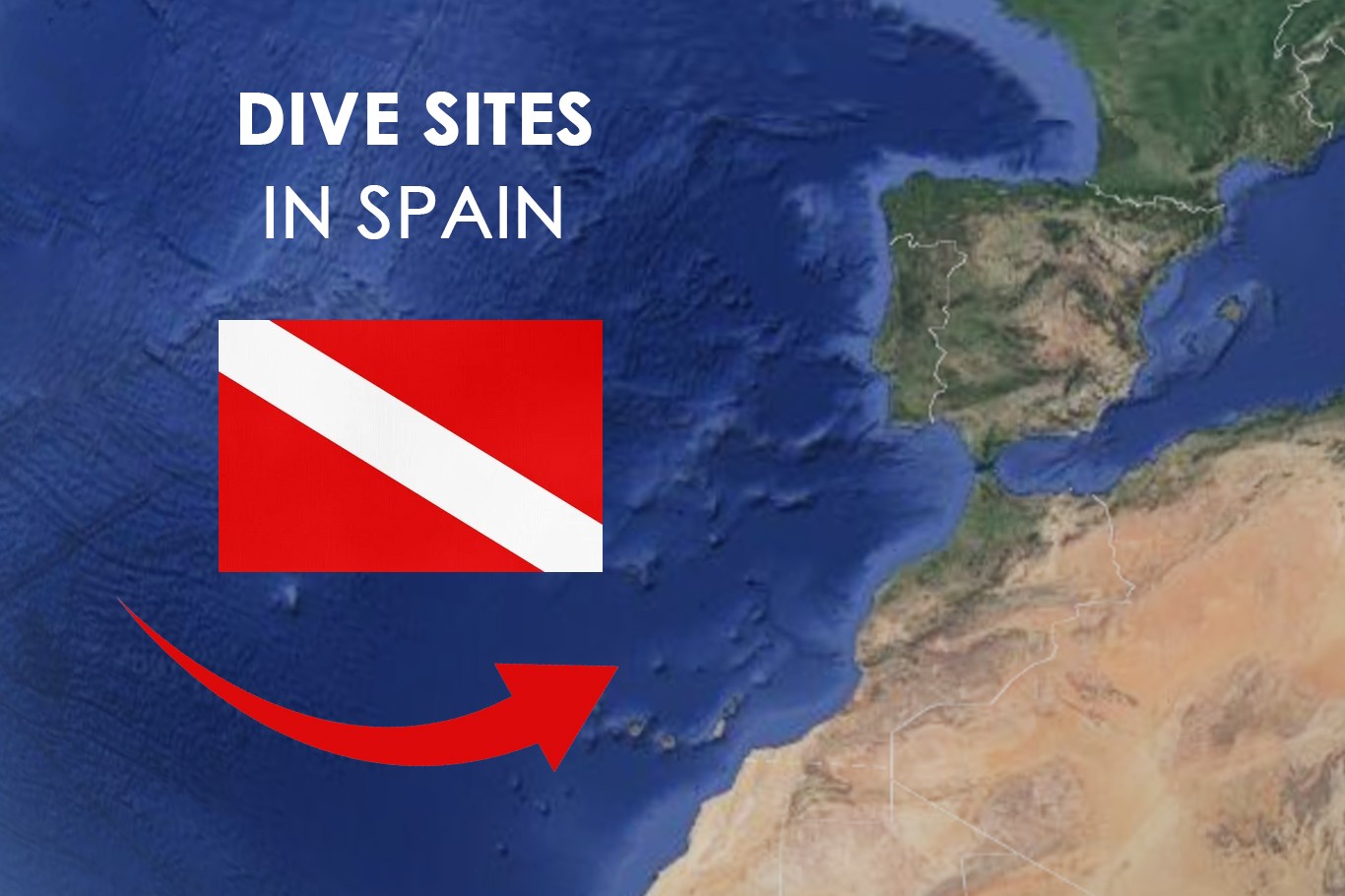 Dive sites in Spain
Guide to different dive sites in Spain 
Spain is geographically rich and has unique sites for recreational and technical diving. Casco Antiguo recommends some of the best sites where you can experience great adventures in Spanish waters.
Catalonia
Gerona is one of the Spanish provinces that offers several possibilities to lovers of mountain sports and water sports. In our case, diving takes center stage on the Costa Brava, highlighting enclaves such as Cap de Creus and the Medes Islands. 
Some dives are dominated by red gorgonian colonies and stunning groupers, which draw attention when they are illuminated with flat light spotlights, showing splendorous colors.
Levante 
El Levante offers a crystal clear sea in a unique environment, where it is possible to dive in volcanic islands such as Columbretes, passing by the Cap de la Nau, which has several caves and grottoes. The water temperature ranges from 15ºC in winter to 26ºC in summer, therefore a diving suit is required for every occasion. Other points of interest are Benidorm Island, the marine reserve of Tabarca Island and archaeological diving in the Bou Ferrer Roman shipwreck.
Certain areas, such as Cape Palos, are a European benchmark in terms of fauna density. As this marine reserve is well-preserved, it is possible to dive with huge shoals of Mediterranean barracuda, large groupers, European Pollock, ocean sunfish, moray eels, Boga shoals, tunas and a number of Mediterranean species. It is recommended to book dives in advance at one of the many dive centers in the area.
It should also be noted that the large concentration of sunken ships is a delight for divers seeking to delve into the remains of history through wreck diving.
Andalusia and the Strait of Gibraltar
From Almeria, with its peculiar Cabo de Gata submerged orography, through Granada, with simple dives full of life, highlighting the diversity of nudibranchs at Costa Tropical, to Tarifa where the union of the Mediterranean and Atlantic Oceans fill each dive with life.
A trip to the autonomous city of Ceuta offers a seabed full of gorgonians, a multitude of Mediterranean and Atlantic species, as well as some of the largest areas where it is possible to see red coral in the Mediterranean Sea. You can also visit the island of Alboran, enjoy the journey by spotting cetaceans and several seabirds on the surface or diving into its forests of laminaria algae.
The Balearic Islands
It is quite a privilege to enjoy the large number of dives that can be done in the Balearic Islands. In Majorca, the Island of Toro stands out due to its great amount of San Pedro fishes, Mediterranean barracudas, dentex and shoals of salemas or lobsters among its cavities. In the Cabrera Archipelago Maritime-Terrestrial National Park, groupers, red scorpion fishes and large-sized stingrays can be seen.
Menorca means cliffs and, towards Las Pitiusas, Ibiza and Formentera, home to one of the largest oceanic Posidonia prairies, which are essential for keeping the marine ecosystem balance.
The Canary Islands
Within Macaronesia archipelagos, they are a true paradise for divers, offering the chance of diving all year round. El Hierro offers the possibility of visiting the Mar de las Calmas and diving in El Bajón. Tenerife has the cliffs of Los Gigantes and Lanzarote, where you can dive at Playa Chica or the Museo Atlántico. Gran Canaria allows for shore diving at El Cabrón beach or Sardina del Norte to see the most iconic submerged fauna of the island. 
La Graciosa, the eighth Canary Island, also stands out due to its incredible Bajo de las Gerardias dive whose top is at 27 m below sea level and descends to 70 m, a seabed reminiscent of a tropical sea but located in the North Atlantic Ocean. Last but not least, diving can be done at La Palma, La Gomera and Fuerteventura, where the Lobos Island is located.
The Cíes Islands Atlantic
Undoubtedly, one of the best dives that allow for contemplating purely Atlantic fauna and flora. In the Cíes Islands, the water is cold, so divers must take the best thermal protection. Diving stands out for a seabed full of life with wild bivalves, goose barnacles attached to the rocks, velvet crabs, spider crabs, octopuses and turbots. 
It is advisable to wear a dry suit or otherwise a suit of at least 7 mm. In the case of shooting underwater, using a magenta filter will help balance the greenish color that predominates.
Cantabrian Sea
From Asturias, passing through Cantabria, to Guipúzcoa, near the cliffs, it is possible to discover a calm sea in summer. In these dives, large species such as conger eel, Serranidae, lubinas, goldfish and sargos predominate. We recommend the use of at least 7 mm semi-dry or wet suits.  
Lately, tourism and outreach activities have been carried out, including deep-sea free diving excursions with blue sharks and shortfin mako sharks. A true spectacle of nature. Therefore, the use of long free diving fins is quite suitable for this type of activity. 
Fresh Water
It is also worth mentioning that it is possible to dive in some inland areas such as Alto Tajo or Las Lagunas de Ruidera, which have clean waters full of pikes, Mediterranean turtles and several wetland birds.
In this post, we have made a small tour of the dive sites in Spain. We recommend booking dives always in a well-known dive center, as well as adapting to the dives of each level and using the appropriate equipment for each type of dive.