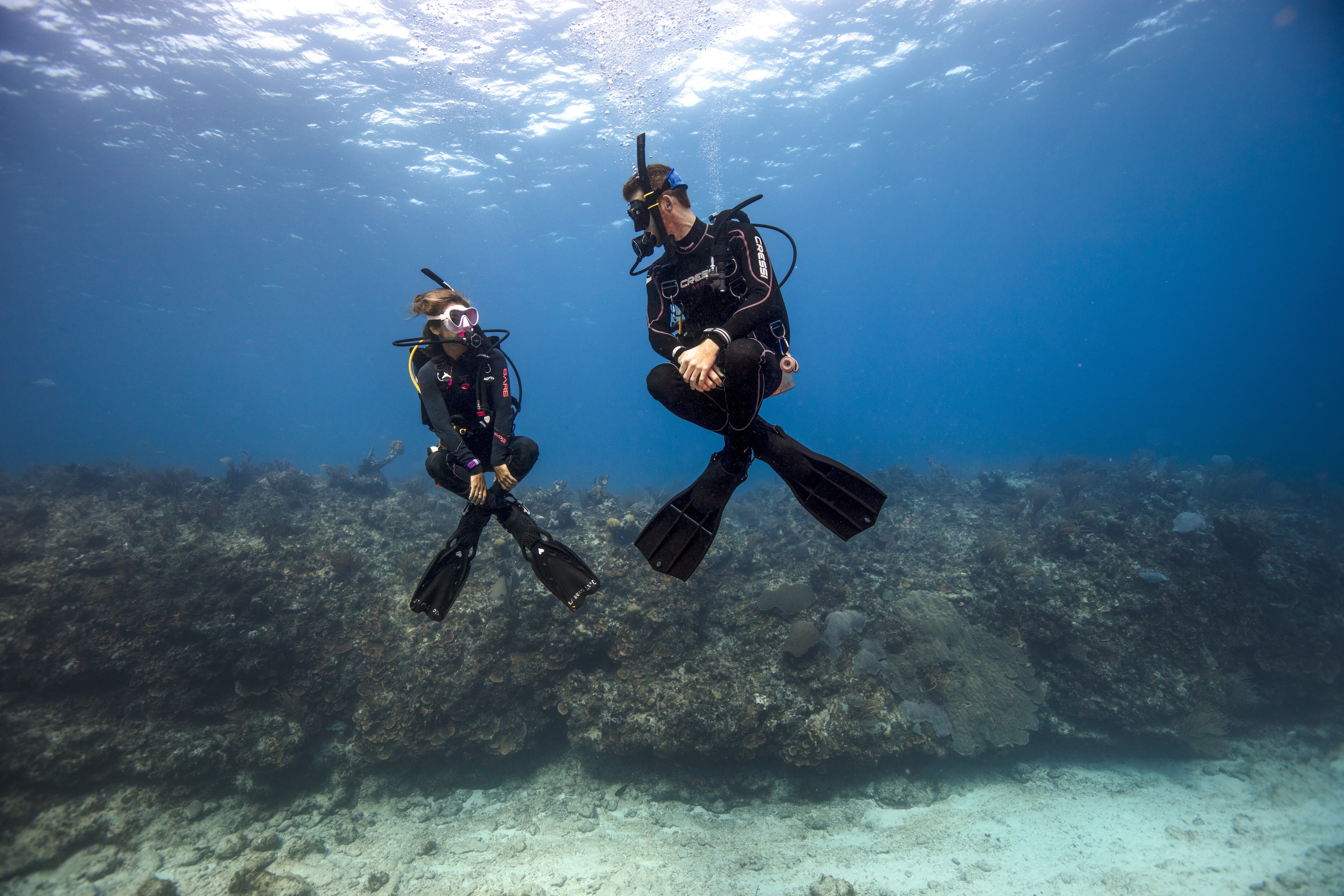 Discover the depths with Casco Antiguo's e-learning Scuba Diving Courses and become a profesional!
If you want to explore the mysteries of the underwater world and get your PADI certification to be able to dive anywhere on the planet, Casco Antiguo is your diving school. 
With our diving courses, you will acquire the skills and knowledge necessary to dive into the depths of the ocean with confidence, safety, and enjoyment. Additionally, we offer the e-learning option so you can complete the theory online from wherever you want. 
Why choose the Diving Courses from Casco Antiguo? 
- Over 30+ years of experience: Casco Antiguo is a leading reference in the world of diving with over 10,000 certified students. Our PADI e-learning courses have been carefully developed by experts in the field, with decades of experience in teaching and underwater exploration. 
- Interactive Learning: Immerse yourself in dynamic lessons and high-quality interactive content. Our courses are designed to keep you engaged as you learn about safety, diving techniques, and the fascinating marine life you will encounter on your dives. 
- Flexibility without Commitment: You may think you don't have time for your hobbies, but that can't stop you. Our e-learning courses offer you the flexibility to learn at your own pace, without restrictions on location or time. 
- Variety of Courses: We offer a wide range of courses, from beginners to advanced and specializations. Whether you're starting your diving journey or want to specialize in underwater photography, rescue, or technical diving, we have the perfect options for you. 
- Personalized Support: Even though you're learning online, you'll never be alone. Our experienced instructors are available to answer your questions and provide guidance as you progress in your training. 
- Keep in mind that if you take your course with us, you will receive the PADI certification, which is the most important and recognized scuba diving certifying agency worldwide. 
How to start your underwater adventure: 
Explore Our Courses: Visit our website and browse our selection of e-learning diving courses. Find the course that best suits your goals and level of experience. 
Register: Enroll in the course of your choice and gain instant access to the exciting course content. 
Learn and Explore: Immerse yourself with interactive lessons, immersive videos, and challenging assessments. Learn at your own pace and master diving skills step by step. 
Get Certified: Once you successfully complete your course, you will receive an internationally recognized certification. 
Are you ready to explore the underwater world with confidence?  
Ready to dive into the exciting world of SCUBA? Start the journey today!