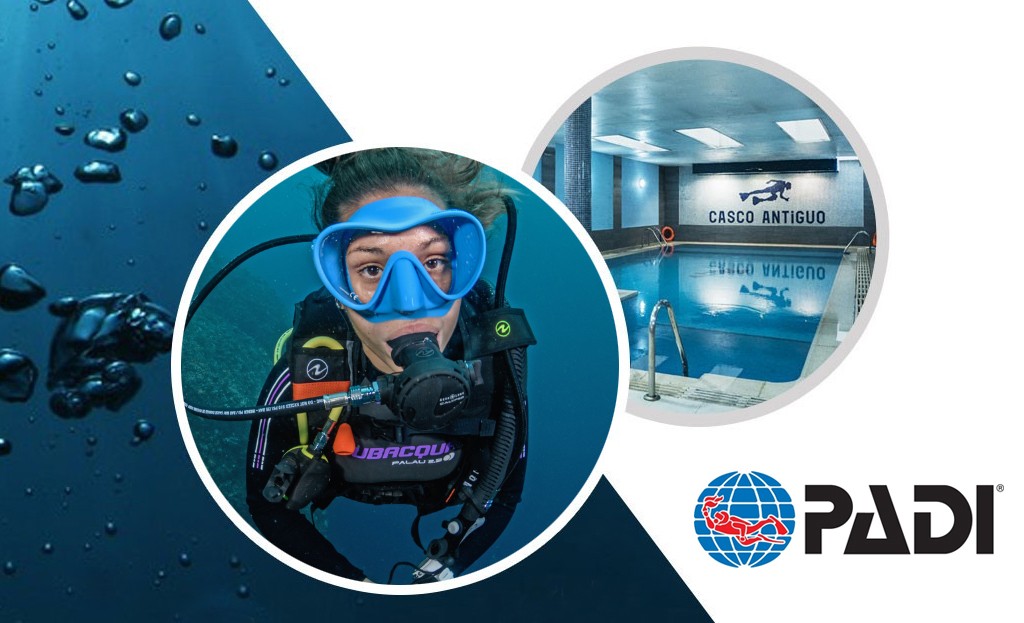 Tips before booking a diving course
Find the 7 differences in your diving course
All diving courses are created equal, but in reality they are not. Here are some tips before booking a diving course.
1º Make sure you are signing up for a course with an official school
When booking a course, you should receive a proof of payment that shows the diving school's tax data, VAT or any other tax. Keep in mind that this is the start of a business relationship and an invoice offers security if something goes wrong.  
2º Safety first, and foremost when it comes to COVID-19 prevention
Nowadays safety protocols are essential and diving schools must comply with all the regulations against COVID-19. In addition, instructors must be vaccinated, take a PCR test periodically, be trained in risk prevention, be properly accredited, and the school must use disinfectant liquids for the equipment, cleaning the classrooms, etc.
3º Diving professionals, widely experienced instructors 
Experience in teaching diving is essential. The Casco Antiguo school, for example, has more than 20,000 qualified students, which is a guarantee of our good work and extensive experience.
4º Original PADI manuals, tested equipment and the best facilities
It is essential that you receive all learning materials and not reused manuals. Having our own technical service is a guarantee of updated and tested material. If you practice in a swimming pool, it is important that it is heated and has classrooms within the facilities, so the course will be much more effective. When training in open water, it is important that the diving center prioritizes safety, immersions from vessels and respects the instructor to student ratio. 
5º Comply with all quality standards
Being a diver requires following rules and protocols. Betting for a sustainable and environmentally-friendly diving, promoting social awareness regarding ocean problems, being fully trained to face negative impacts. For a diver it is essential to promote the conservation of the sea and to pass it on to future divers.
6º Like all training, it has to be of quality, safe and fun.
Remember, a good diving course is a guarantee of diving again. 
7º How many times in your life are you going to do the initiation diving course?
The answer is only once. Do you really believe that the fastest and cheapest option is the best? Choose a dive center that values the profession and has the best student ratings.
Casco Antiguo Madrid Diving School complies with these 7 points, that is why we are proud to be a 5 ***** PADI center, an organization that has given us once again an award to recognize us as the most active diving school in 2020.