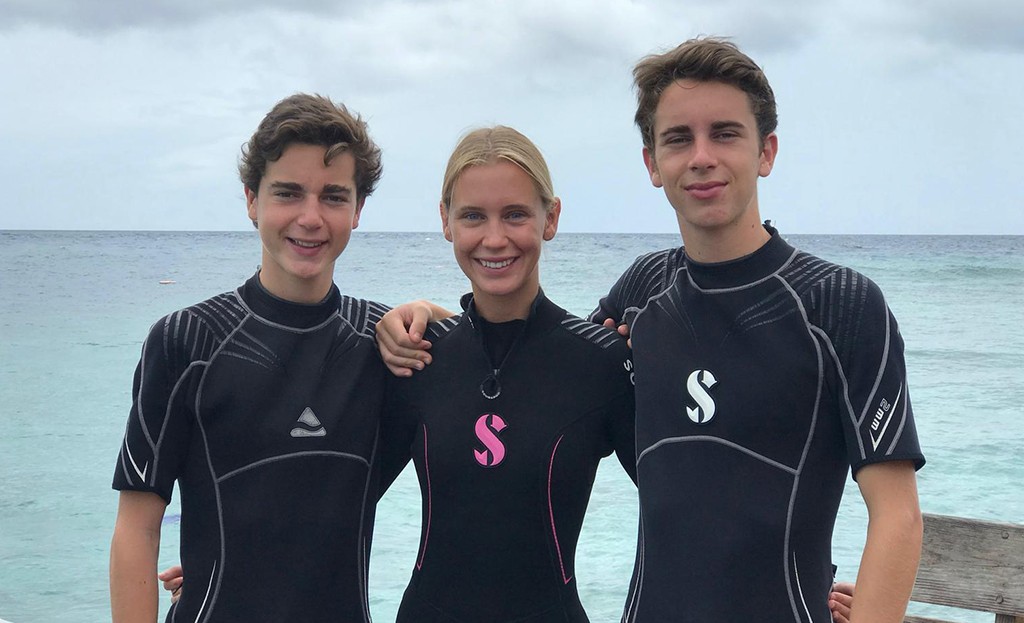 Family Diving!
Haven't you planned your next family holiday yet? Are you looking for alternative plans for everyone to get the most out of? Surprise them with a totally new and exciting experience that will connect you with both yourself and your family and allow you to travel to incredible destinations around the world. Treat yourselves to this extraordinary adventure in which you will not only learn to dive together but will also experience the sea in a different way and feel nature lapping over your skin. 
Are you still wondering whether it's a good idea?  Read on to find out all the advantages of this great adventure!
It teaches responsibility
Diving requires some steps to be followed, including checking equipment before and during immersions. This activity will teach your children to develop personal responsibility skills without them even realizing it, skills that they will use in their daily lives while at the same time having fun and enjoying themselves. 
It encourages teamwork
Our courses stress the importance of seeing the group as a unit and acting accordingly. There are no hierarchies, only camaraderie. In this way, children will see the importance of working together and will acquire a series of values in a practical and fun way.
Achieve something valuable
If you decide to complete the Open Water course, you will be awarded the certification that will allow you to discover countless places and create a feeling of personal satisfaction and success.
Connect to people 
When you organize your family holidays, you are looking to meet the different needs and interests of each of your family members. Maybe you need a moment to unwind while the kids are demanding to burn all their energy. Diving combines both: it is an exciting activity in which you will relax while observing the seabed and spending time with your family and friends. Everybody wins! 
Create memories of a lifetime
Can you remember what your best family holidays were? Diving is an opportunity for you and your family to create unforgettable memories. In terms of lifestyle, it is a way to travel and share a new passion that can be enjoyed on future trips. A whole new world awaits you!