SUBACQUA
¿Quieres pagar en 6 meses sin intereses ni gastos de formalización?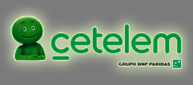 *Elige Financiación sin intereses al realizar tu pago.
Kit cold/contaminated waters for Subaqua Tifon regulator. Converts a high-quality regulator, as is the typhoon, in one of supreme quality by adding the second membrane that makes the first stage completely sealed and valid for diving under the ice and even in contaminated water.