SBCU610
T-REX 200T KNIFE TITANIUM
Producto fuera de stock. Consultar en los próximos: días de entrega
Data sheet
KNIVES AND CUTTERS - KNIVES AND CUTTERS

KNIVES

KNIVES AND CUTTERS - FEATURES

TITANIUM

MOTHER´S DAY

CUTTING

GIFTS

50-100 €
Descripción:
The T-Rex dive knife is the next generation low-profile silhouetted type dive knife. The dive knife is a single blade design with a very ergonomic handle directly molded into the blade.
This knife feels so natural in your hand that it will feel like a natural extension of your body. The silhouetted one-piece dive/activity knife is getting more and more popular.
The advantages of this type of one-piece knife blade is its thin profile and less weight to make it more portable, but the drawback is that it is difficult and awkward to hold.
The T-Rex Dive/Activity Knife has solved this problem by having an ergonomically shaped handle with a thin plastic insert to give the handle a very comfortable feel.
Latest posts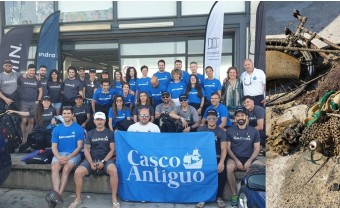 As part of its commitment to the care and respect for the sea, Casco Antiguo has...
Read More
View Blog