TKOR0101PETREL2FSHE
PETREL 2 TITANIUM FISCHER COMPUTER OC/CC TRIMIX
Producto fuera de stock. Consultar en los próximos: días de entrega
Data sheet
COMPUTERS AND WATCHES

COMPUTERS

TYPE OF COMPUTER

TECHNICAL

GAS

NITROX

GAS

REBREATHER

GAS

TRIMIX

FEATURES

DOWNLOADABLE LOG BOOK

FEATURES

BLUETOOTH

FEATURES

BATTERY CHANGE BY USER

FEATURES

DIGITAL COMPASS
The Petrel 2 Fischer features all the modes of the Petrel 2 and incorporates a fischer connector for integration into rebreathers for primary or redundant PPO2 monitoring with full decompression.

Rugged and Reliable:

Rigorous testing to the highest standards, commitment to safety and proven reliability over thousands and thousands of dives has earned Shearwater divers' trust all over the world.

Multiple Diving Modes:

OC RECREATIONAL: Three gas nitrox computer with features for the serious recreational diving enthusiast. Includes adaptive safety stop and NDL bar graph.

OC TECHNICAL: 5 OC gases Trimix enabled by default.

CC INT: 5 OC/5 CC gases, Trimix enabled, constant PO2 for closed circuit.

GAUGE: Depth, time, resettable stop watch function. Full dive logging

EXTERNAL MONITORING: Real time PPO2 monitoring of 1 - 3 O2 sensors. This includes semi-closed rebreather.

Simple and Powerful:

LARGE EASY-TO-READ DISPLAY 2.4" bright and clear full colour display.

TWO BUTTON INTERFACE: Easy to navigate, state aware menu structure.

USER REPLACEABLE AA BATTERY : The Petrel works with any type of standard AA battery.

DIGITAL COMPASS: Three Axis, tilt compensated, digital compass.

BLUETOOTH INTEGRATION: Smart ready Bluetooth for communication with PC, Mac, iPod and iPad.

Desktop Control:


Analyze your dive log, deco profile, temperature and more..
Download and display dive logs quickly using Bluetooth technology..
You can display as much or as little information as you need.

Technical Specs:


Modes:
- OC Rec: 3 gas nitrox recreational computer
- OC Tec: Multi gas, trimix decompression computer
- CC INT: Closed circuit fixed PPO2
- External PPO2 Monitoring: Closed circuit / Semi Closed Circuit real time monitoring of 1 or 3 O2 sensors
- Gauge: Bottom timer with stop watch and dive logging
User Replaceable AA Battery
Air, Nitrox, Trimix capable
Quick OC bailout from CC
3 axis, tilt compensated, digital compass
Decompression
Dive Planning
Buhlmann GF algorithm
Optional VPM-B algorithm
Dive Logging
Upgradeable Firmware
Smart Ready Bluetooth Interface
Screen Resolution: 320x240 QVGA
Display Type: Full colour LED LCD
Battery Type: Single AA (any type)
Battery Life: AA Alkaline 35 Hours / SAFT LS14500 100 Hours
Number of Gases: 5 OC / 5 CC
Dimensions: Computer (WxHxD) 83x74x39mm
Dive Log: 1000 Hours
Weight: 260 g
Latest posts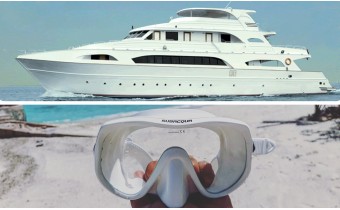 Paradise beaches, coral reefs and exotic countries
Read More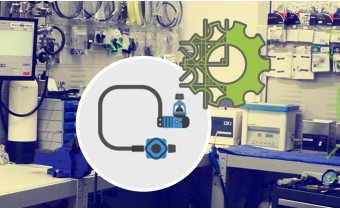 it is important to know how often to check this important part of your equipment. Read More
View Blog