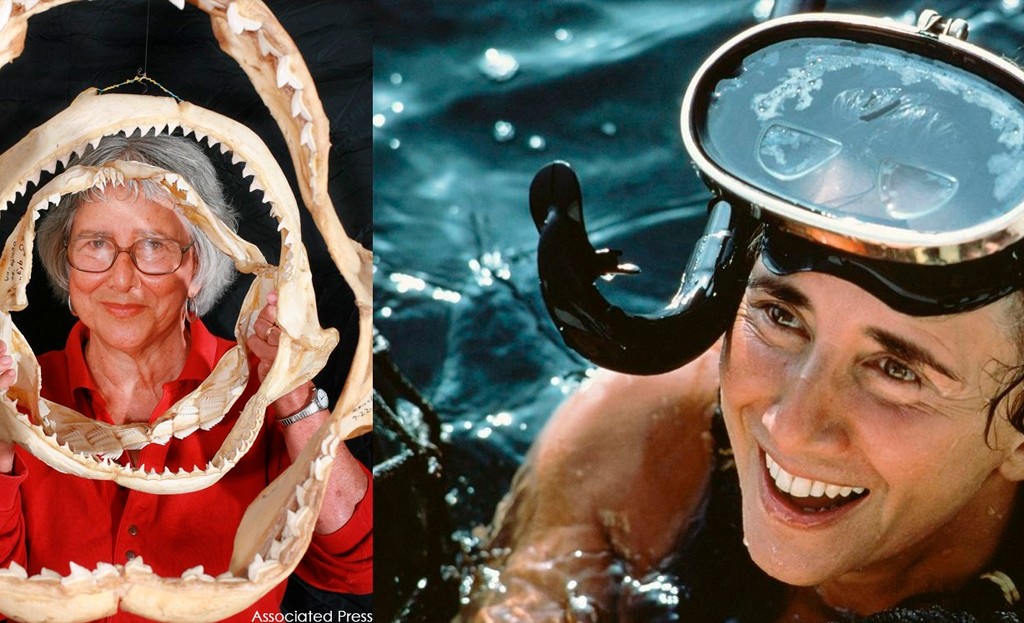 Eugenie Clark "Shark Lady"
Do you know who Eugenie Clark, better known as Shark Lady, is?
On the occasion of the International Day of Women and Girls in Science 2021 we want to highlight one of the greatest female figures in diving. This day aims to rediscover the stories of women scientists so that the new generations have role models and do not consider science to be a discipline reserved only for men.
Casco Antiguo is always committed to the history and discoveries of diving, marine research and the knowledge of our seas and rivers. Thus, we want to take part in this day by telling the story of this incredible woman diver. Eugenie Clark was born in 1922 in New York City. The daughter of an American father and a Japanese mother, she was orphaned at the age of 2. As a young child, she spent hours alone at the New York Aquarium while her mother worked, and there she became enthralled by the marine life. She studied at the university in her hometown and completed a postgraduate degree in zoology, specializing in ichthyology (the part of zoology that studies fish). During her college years she was linked to different institutions and museums, but her most significant experience was joining the Office of Naval Research, which gave her the opportunity to explore remote and unknown places in Micronesia, in the Pacific Ocean, when she was only 27 years old. Upon her return, she finished her doctorate degree, received a Fulbright scholarship and continued with new explorations, this time in the Red Sea, with the plan to focus her work on the study of sharks. During her 40+ year career, she was dedicated to researching the behavior of sharks and their ecology.
For Eugenie, diffusion was a very important part of her career, she wrote books, articles and starred in television programs. As for her scientific work, she was a member of numerous institutions, such as the American Association for the Advancement of Science and the Society of Woman Geographers. She was a professor at the University of Maryland and founding director (from 1955 to 1967) of the former Cape Haze Marine Laboratory in Maryland. She received numerous awards and honors for her research from leading institutions such as the National Geographic Society, the Explorers Club and the Underwater Society of America. She finished her professional life with three doctorates, two of them honorary, and an incredible career under her belt. She died at the age of 92 and never stopped diving.
One of her most famous anecdotes is when she was asked if she had ever been bitten by a shark. She replied, "Only once, but out of the water: I was driving to a school to give a talk about sharks and I had a stuffed jawbone of a 3.5 meter tiger shark in the passenger seat. I slammed on the brakes at a stoplight and extended my arm to keep my jaw from damaging the car and the teeth sunk into my arm."